Welcome to Greenfield Veterinary Clinic
Your Veterinarian Serving the Greenfield, Oak Creek and Milwaukee Area
Call us at (414) 282-5230
We are deeply honored to be chosen as the #1 Veterinary Clinic out of 87 candidates by the Milwaukee A-List voters !

Thank You to our wonderful clients and everyone that voted for us ! It is a privilege to provide superior veterinary care to your pets and we consider each of you to be part of the Greenfield Veterinary Clinic family ❤️We look forward to sharing exciting updates with you this year as we continue to expand and improve our services.
Thank You Again !
---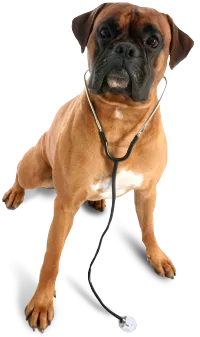 Providing Services in the Greenfield and Milwaukee Area
With two highly trained and experienced veterinarians on staff, our veterinary clinic in Greenfield, WI provides routine exams and services for pets of all kinds, including dogs, cats, rabbits, and pocket pets. Our clinic not only services Greenfield, but also Oak Creek, and the greater Milwaukee area.
Services Offered at Greenfield Veterinary Clinic
Our veterinarian wants your pet to stay as healthy as possible so that they can be a part of the family for many years to come. We truly care about your pets, and with more than 38 years of experience, Greenfield Veterinary Clinic offers effective treatments for different types of conditions and disease that are common to all types of pets.
As part of properly diagnosing and treating your pet, we also provide a variety of veterinary services including:
Besides diagnosing and offering veterinary treatments for all kinds of pet conditions, Greenfield Veterinary Clinic provides other essential services such as including dental service, emergency vet services, microchipping, nutritional counseling, and both short and long-term pet boarding. We are open six days a week to better serve you and your pets.
Meet Our Veterinarians
To best serve your needs in Greenfield and the greater Milwaukee Area, we don't just have one veterinarian on staff, instead, our clinic consists of two highly qualified veterinarians. Dr. James P. Work, DMV is the owner of Greenfield Veterinary Clinic. He graduated from the University of Illinois School of Veterinary Medicine in 1976 with high honors. Dr. Work has been practicing here since 1998.
Our other veterinarian on staff, Dr. Christian Taylor graduated from the Iowa State University's School of Veterinary Medicine in 2002 and has been working at Greenfield Veterinary Clinic since 2003. Both of our veterinarians not only love working with pets but also enjoy getting to know the pet owners as well. Thanks to these clients, we were chosen as the #1 veterinary clinic by Milwaukee A-List voters in 2017.
Contact Us
Whether you need to find a new veterinarian in the Greenfield, Oak Creek, and greater Milwaukee area, or your pet needs immediate veterinary care, our veterinarians would be glad to help. You can contact us by calling (414) 282-5230 to schedule an appointment for your pet. You can also use our online form to set up your appointment. You'll also want to be sure to check out our website on a regular basis for the many special offers we regularly provide.
Along with these specials, we offer discounts for seniors and CareCredit, which is a low to no-interest financing option for qualifying individuals.
We look forward to welcoming you to the Greenfield Veterinary Clinic family!
Learn More About Our New Thermographic Camera for Diagnostics!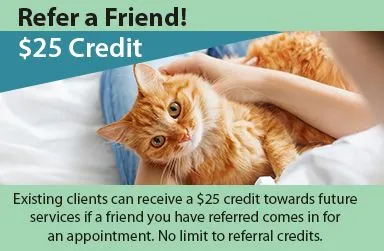 Parvin Work
Greenfield Veterinarian | Greenfield Veterinary Clinic | (414) 282-5230
5981 S 27th St
Greenfield, WI 53221
---
---